Folded Leaflets are a great way to show your customers any information about your business. From events, services or selling goods. Leaflets offer plenty of space to communicate your information, however, ensuring you pick the correct type of Leaflet is important to get the most out of the print space to convey the information in a concise way.
We have taken a look into some of the most popular folded leaflets that we print at Clanpress and explained some of the applications for each.
Single Fold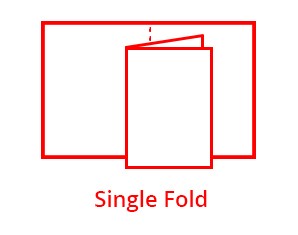 A Single Fold or Half Fold Leaflet is as simple as it sounds. One fold that goes straight down the middle. This gives you four panels (Printed Pages) for you to use for your design, A front cover, two inside pages and a back cover.
Uses
Single Fold Leaflets are most commonly used for menu in restaurants and cafes or service based businesses such as Gyms or Barbers, where they want to list different options and the costs for each option.
Z Fold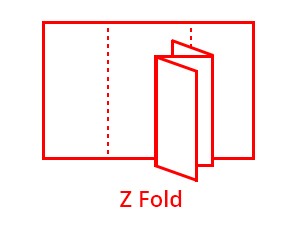 A Z-Fold Leaflet is a typical Tri-folded leaflet where the sides fold in the shape of a letter Z. This allows for each panel design to work independently, with different images and information in each section.
Uses
This type of Leaflet is very common for marketing material, such as sales pamphlets. This is because there is a lot of room to show off your products and services as well as location and contact information.
Letter Fold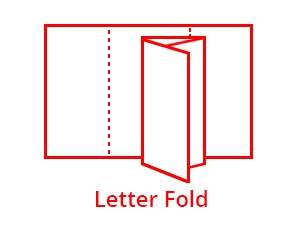 A Letter Folded Leaflet is another type of Tri-folded leaflet. Instead of Folding in the shape of the Letter Z, it folds into the shape of the Letter C.
Uses
Letter Folded Leaflets have very similar uses for designing a leaflet as the Z folded leaflet, such as for sales pamphlets and any product that needs to provide large amounts of information that need to be split across 6 individual pages.
Gate Fold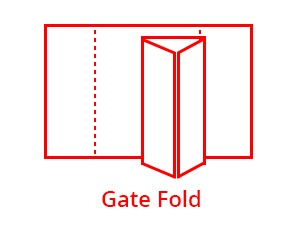 A Gate folded Leaflet with two folds towards the middle. These folds produce 2 panels that are half the size of the main panel in the middle. This means when you open the 2 smaller panels you are presented with one large main panel.
Uses
This type of leaflet is commonly used for wedding invitation, so that the main invite information can be in the middle main panel, which is then seen when you open the 2 outer panels and allows for other information or imagery to be used on the smaller panels.
Cross Fold
A Cross Folded Leaflet is folded in half twice, to shape a cross in the middle of the Leaflet. This leaves you with eight sections across both sides to use for designs.
Uses
This type of Leaflet is most commonly used for maps and guides, as it can be folded into a much smaller sizes and can be easily stored in a pocket or bag.
At Clanpress we can print all your printed products no matter the specification or how complicated the product is. For all enquires and to get a Free no obligation quote call us on 01553 772 737 or email us on info@clanpress.co.uk